The Best Warehousing Services and More Are Available in Des Moines, IA, and the Surrounding Areas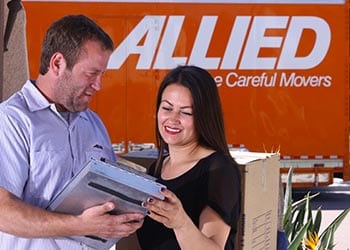 We take pleasure in providing a broad range of warehousing services at Maher Brothers Transfer & Storage to fulfill the particular requirements of companies in a variety of industries. Our excellent warehousing services, which are intended to give our clients safe, effective, and affordable storage options, are one of our main moving and storage services and logistics services.
Maher Brothers has developed its warehouse capabilities to serve companies of all kinds, from small businesses to huge organizations, thanks to its decades of experience in the logistics solutions sector. In order to ensure seamless distribution and save on transportation costs, our cutting-edge warehouses are ideally situated close to important transportation hubs.
Why You Can Trust Maher Brothers For Warehouse Services
Secure Storage Facilities: Our warehouses are equipped with advanced security systems, 24/7 surveillance, and secure access controls, ensuring that your valuable inventory is protected at all times. From office equipment and electronics to delicate goods and machinery, we prioritize the safety and integrity of your assets.
Flexible Storage Options: We are aware that businesses have a variety of warehousing needs that shift over time. Maher Brothers provides adaptable storage options to meet your changing demands. We can help you whether you require short-term storage during a transitional period or a long-term warehousing solution for ongoing inventory management.
Temperature-Controlled Warehousing: Certain products and materials require specific temperature conditions for optimal preservation. Our temperature-controlled warehousing facilities are designed to store items that are sensitive to environmental changes, such as pharmaceuticals, perishable goods, and delicate electronics.
Inventory Management: Keeping track of inventory can be a daunting task. With our advanced inventory management systems, you can gain real-time visibility into your stock levels, allowing for better control and planning. Our expert team can help optimize your inventory processes, reducing carrying costs and improving supply chain efficiency.
Distribution Services: In addition to storage, Maher Brothers offers efficient distribution services to get your products where they need to be, precisely when they need to be there. Our strategic location and extensive network enable us to streamline the distribution process, saving you time and resources.
Cost-Effectiveness: Outsourcing your warehousing needs to Maher Brothers can lead to significant cost savings. By eliminating the need to invest in your storage infrastructure, you can redirect resources toward your core business activities while enjoying the benefits of professional warehousing solutions.
Customer-Centric Approach: At Maher Brothers Transfer & Storage, we prioritize customer satisfaction above all else. Our dedicated team of logistics experts is committed to understanding your unique requirements and tailoring our services to exceed your expectations.
Contact Us
Maher Brothers Transfer & Storage has the skills and resources to meet your needs, whether you need short-term warehouse storage during a move, long-term storage options, or full logistics support. With our high-quality warehousing services, you can focus on building your business and let professionals handle the hard parts of storage and distribution. Partner with us today, and you'll see how Maher Brothers' shipping solutions are different. Contact us today to get started.