The Best Last Mile Delivery Services in Des Moines, IA, and the Surrounding Areas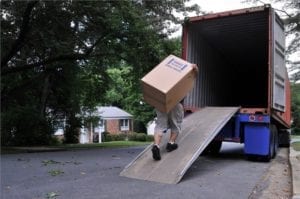 Maher Brothers Transfer & Storage has been a leading provider of transfer and storage services in Iowa for over a century. Our extensiveexperience in the industry has allowed us to offer top-notch moving and storage solutions, along with a range of commercial moving services, including last mile delivery services.
While last mile delivery may seem like a minor aspect of the supply chain, it is the only one that has a direct impact on the customer. This is why you can trust Maher to provide unparalleled customer service. As one of the top moving companies in the region, we understand the significance of delivering a careful, professional, and timely service. As an agent of Allied Van Lines, we can receive your goods from anywhere, at any time. With the backing of Allied Van Lines, Maher  offers clean, secure, and strategically located warehouse facilities throughout the State of Iowa. This enables us to deliver your goods to your customers at any time and any location, making us the ultimate provider of delivery services.
A Small Step That Makes a Big Difference
Maher is your one-stop-shop for all your shipping, receiving, and warehousing needs. In addition to last mile delivery services, our team of trained movers can offer a comprehensive range of services to meet your unique requirements. Whether you need to restock your retail store shelves or provide white-glove delivery to your customers, we've got you covered
Contact Us
Contact Maher Brothers Transfer & Storage today to get started with our team. We are happy to provide you with any moving and storage services you need in Des Moines, IA, Davenport, IA, and the surrounding areas.